The first six months of the year pretty much flew by, didn't they? It doesn't seem like five minutes ago that it was January and I was sat in my local multiplex watching A Monster Calls - my first new movie of 2017. Since then we've had the usual parade of the good, the bad and the downright terrible (I'm looking at you Assassin's Creed). This is Part One of my top 25, with Part Two - featuring my top 10 - following tomorrow. If you see anything you violently disagree with, feel free to let me have it in the comments below...


To qualify for inclusion, films had to have been released into UK cinemas between 1 January-30 June 2017. Just because a film was released in the US or other territory last year doesn't preclude it from inclusion on this list. Movies that went straight to DVD, Blu-ray or VOD (including releases exclusive to Netflix and Amazon Prime) are not eligible for inclusion...
25. Frantz
Director: Francois Ozon UK release date: 12 May
Haunting post-WWI drama from prolific French director Ozon (The New Girlfriend). A young German woman (Paula Beer), still in mourning for her dead fiancé, meets a mysterious Frenchman (Adrien Rivoire) at his grave. He has a devastating secret and the way Ozon handles that revelation and its consequences is never less than utterly compelling.
24. Their Finest
Director: Lone Scherfig UK release date: 21 April
Gemma Arterton's best role in years sees her signed up as a screenwriter for Allied propaganda films during WWII. In this sexist milieu, she is assigned the task of writing the 'slop' (i.e. dialogue for women). Suffice to say, she soon shakes things up in an absorbing book adaptation that nicely balances broad comedy and heart-rending drama.
23. My Life As A Courgette
Director: Claude Barras UK release date: 2 June
Beautifully-realised animation from France about a young boy - the titular Courgette - sent to a children's home after the death of his alcoholic mother. Barras's film (with a screenplay by Girlhood's Céline Schiamma) handles some incredibly heavy issues with sensitivity, warmth and winning humour. Lovely.
22. Hacksaw Ridge
Director: Mel Gibson UK release date: 27 January
Gibson returned from the Hollywood naughty step with this powerful World War II epic about Desmond Doss (Andrew Garfield), an army medic and staunch pacifist who refused to take a gun into the hell of Okinawa. Garfield's terrific, while the visceral nature of the battle scenes make his character's point about the horrors of combat better than any dialogue ever could.
21. Colossal
Director: Nacho Vigalondo UK release date: 19 May
Alcoholic Anne Hathaway realises she is psychically linked to a monster rampaging through South Korea in this odd and highly original indie flick. Cut through the Kaiju hijinks, though, and Vigalondo's film is really about the affect self-destructive behaviour can have on those around you. Jason Sudeikis provides the toxic masculinity to give things an extra kick.
20.
Suntan
Director: Argyris Papadimitropoulos UK release date: 28 April
Unsettling drama about an emotionally disturbed doctor (the excellent
Makis Papadimitriou
) on a small Greek island falling in love with a beautiful young tourist initially happy to play along with his obsession. An odd but satisfying mix of pitch-black humour with deluded middle-aged men in its sights and sheer, unadulterated creepiness.
19. Kong: Skull Island
Director: Jordan Vogt-Roberts UK release date: 9 March
The only blockbuster this year that had me gripped from beginning to end. A weird amalgam of monster movie and war film (Apocalypse Now's influence looms large), it may have wafer-thin characters but more than makes up for that deficiency with some terrific action set-pieces and a kickass Kong.
18. Neruda
Director: Pablo Larrain UK release date: 7 April
Off-kilter but visually sumptuous biopic of the famous Chilean poet, Nobel Prize winner and communist. Luis Gnecco's titular lead becomes a fugitive in his own country during the 1940s as he is pursued by Gael García Bernal's disturbed police officer. Larrain (Jackie) takes all sorts of liberties with real events, while his portrayal of Neruda is enjoyably unflattering.
17. Mindhorn
Director: Sean Foley UK release date: 5 May
Julian Barratt (The Mighty Boosh) is a washed-up former TV detective in this Isle Of Man-set comedy which comes on like a cross between Bergerac and The Six Million Dollar Man. Some critics suggested it petered out before the end but I think the opposite is true - the crazier it gets, the funnier it gets. Sequel, please!
16. T2 Trainspotting
Director: Danny Boyle UK release date: 27 January
Spud, Sick Boy, Begbie and Renton are reunited on Edinburgh's mean streets after 20 years in a nostalgia-soaked meditation on ageing and coming to terms with your past. It's certainly not as good as Boyle's original movie from 1996 but is extremely funny, endlessly entertaining and, ultimately, oddly moving.
15. Certain Women
Director: Kelly Reichardt UK release date: 3 March
The Meek's Cutoff director presents three loosely-linked stories about the lives of four very different women, the best of which sees a naïve young Native American (Lily Gladstone) desperately trying to forge a romantic connection with Kristin Stewart's oblivious teacher. Gorgeous-looking, low-key, and poignant.
14. Free Fire
Director: Ben Wheatley UK release date: 31 March
It turns out a 90-minute shoot-out in a filthy warehouse between two gangs of inept criminals is a hell of a lot better on the big screen than it sounds on paper. Michael Smiley, Sharlto Copley, Brie Larson, and Armie Hammer are all on top form in a violent and riotously funny piece of work that doesn't owe quite as much to Reservoir Dogs as you'd imagine.
13. The Levelling
Director: Hope Dickson Leach UK release date: 12 May
Compellingly dark British drama about a young woman (Ellie Kendrick) returning to her family's farm following the suicide of her younger brother. Director Leach conjures an atmosphere of dread and claustrophobia which is only a hop, skip and a jump away from proper horror. These are helpless people caught in life's vicious crosshairs.
12. Silence
Director: Martin Scorsese UK release date: 1 January
Based on
Shûsaku Endô's
novel, Silence sees two Catholic missionaries (Andrew Garfield and Adam Driver) searching for their lost mentor (Liam Neeson) in 17th Century Japan, at a time of great religious persecution.
Bloated, self-important and old-fashioned? Maybe, but nobody does heavyweight epic with quite as much pizzazz as the
Goodfellas
director.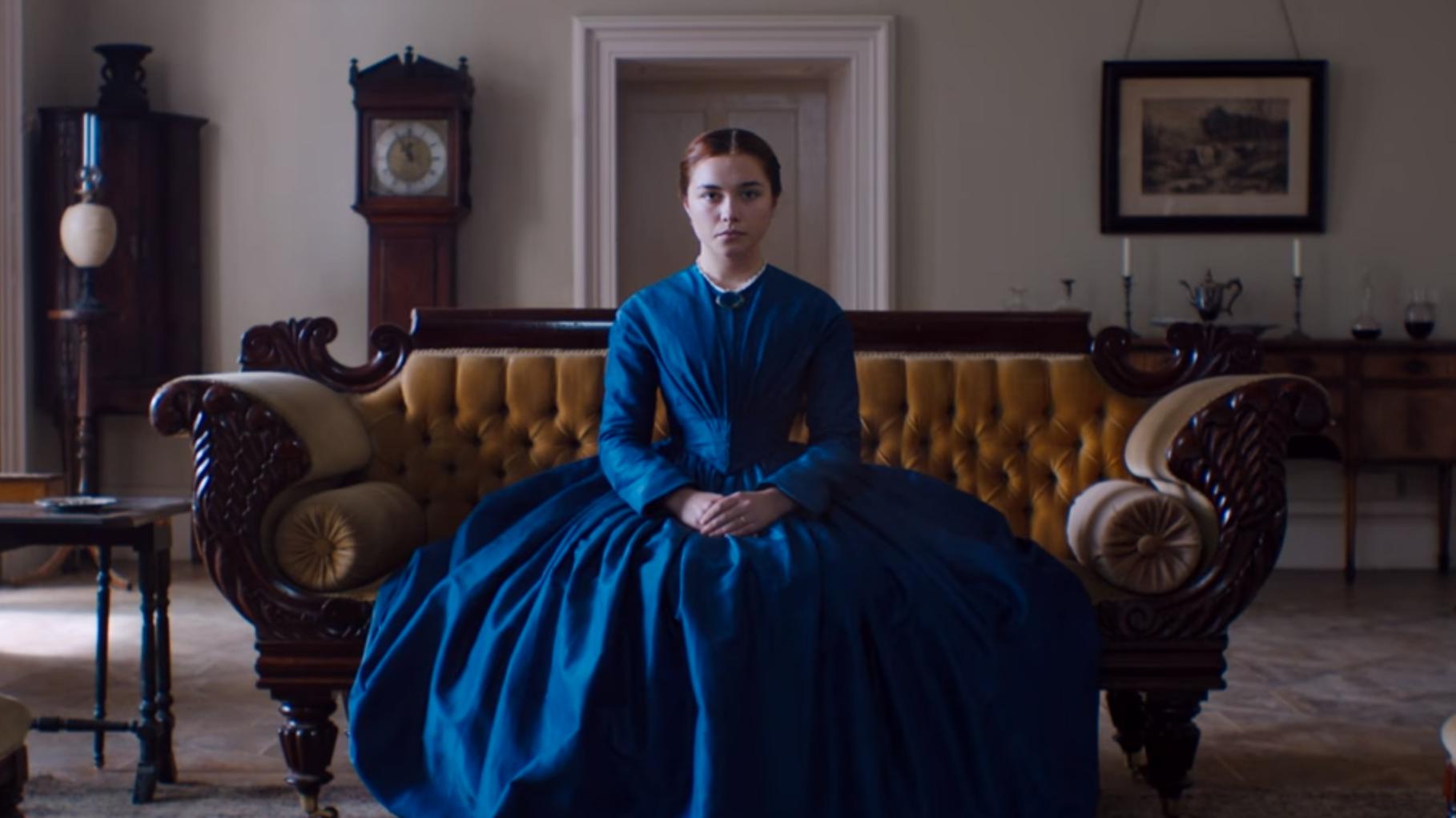 11. Lady Macbeth
Director: William Oldroyd UK release date: 28 April
The title's a warning about what to expect in this merciless Victorian-set drama about a young woman sold to a wealthy landowner as his wife. While he's away, she commences an affair with a stable-hand and, soon emboldened, her thoughts turn to darker matters. A blisteringly bleak meditation on class, race and sex based on the Nikolai Leskov novel.
Your Week In Film will return next week. Look out for #10-1 here tomorrow...